There's lazy and then there's "Lowcountry lazy." The cat sitting in the porch chair seemed to epitomize this philosophy. It smiled in a Cheshire cat-manner and slowly blinked its eyes as if to say, don't bother asking me for directions -- I'm already at my destination and you are too. Our destination was the Savannah Botanical Gardens and it was a good place to spend a lazy day.
The Savannah Botanical Gardens is on Eisenhower Drive in Savannah, and was discovered by my family almost on accident. While caring for a loved one in a nearby hospice facility, we wandered onto a wooded pathway and emerged into the sunlight of the lovingly managed gardens. When you visit, you will discover that the Savannah Botanical Gardens is both a place to relax and enjoy a nice walk, as well as learn more about the mysteries of nature. Upon arrival you will be greeted by old Southern charm of the historic Reinhard House. This rare survivor of Savannah's 19th century architecture was moved to the Savannah Botanical Gardens in 1990 to escape demolition. It serves as a location for weddings and parties, and is the headquarters of Savannah area garden clubs. Behind the house, the perennial garden unfolds before you. Bees buzz, songbirds dart and the aforementioned cat relaxes on her perch.
Volunteers established the Savannah Botanical Gardens in the late 1980s as a public showcase of area garden clubs. An herb garden, perennial garden and the beautiful roses of the Ann Douglas White Memorial are dignified and well maintained. Nature shows herself as the path wanders into camellias, a fern garden and then several acres of ponds and walking trails that leave the noise of everyday life behind you. There is fun for all ages as recently a children's garden has been established. On a recent visit the rumbling storm of a Lowcountry summer shower had just passed, leaving dripping leaves and sky-colored puddles. As we walked and explored the words of Van Morrison's "Sweet Thing:"
We shall walk and talk
In gardens all misty and wet with rain
And I will never, never, never
Grow so old again.
Come and walk and talk in the Savannah Botanical Gardens. Whether misty wet with rain or not, I promise you will enjoy the experience.
The Savannah Botanical Gardens is at 1388 Eisenhower Drive in Savannah and is about half an hour from Bluffton. Cross the Tamadge Bridge into Savannah and take Oglethorpe across town to the Truman Parkway. Take the Eisenhower Drive exit and you will see the botanical garden entrance on your right. Admission to the grounds is free (with a possible cost to larger groups) and it is open year-round during daylight hours. Tours are self-guided but walking tours can be arranged. Dogs on leashes are allowed. The gardens is owned and operated by the Savannah Area Council of Garden Clubs and special events are held throughout the year including plant and yard sales. Weddings and special events can be held at the gardens and make use of the historic Reinhard House. Rates and information are available upon request. For more information or to schedule a tour, call 912-355-3883 or email This email address is being protected from spambots. You need JavaScript enabled to view it. .
Bluffton resident Matt Richardson enjoys taking day trips with his family and exploring the Lowcountry. To see more pictures from his adventures, go to his Flickr page . He can be reached at This email address is being protected from spambots. You need JavaScript enabled to view it. .

Copyright (c) 2014 Island Packet (Hilton Head, SC)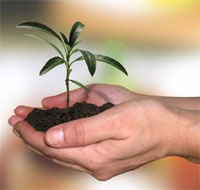 The mission of Savannah Area Council of Garden Clubs, Inc. shall be to coordinate the interests of the garden clubs of Savannah and neighboring communities, to assist in organizing other adult, high school, intermediate and junior clubs and to encourage interest in better gardening through the study of horticulture, landscape design, civic improvement and flower arranging.
Furthermore, to sponsor a garden center to serve as an information center and headquarters for member clubs and to follow the precedents set forth by The Garden Club of Georgia, Inc. and National Council of State Garden Clubs.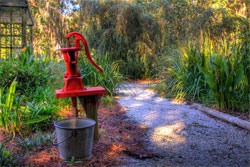 The SACGC, Inc. Botanical Garden is owned and operated by Savannah Area Council of Garden Clubs, Inc.
The site was conceived and designed in the late 1980's as an all volunteer effort and is located just minutes from Savannah's Historic District.
The garden includes both formal and naturalistic plantings as well as a two acre pond, amphitheater, nature trails, archaeological exhibit and the historic Reinhard House.
The herb parterre, vegetable garden, perennial garden and the Ann Douglas White Memorial Rose Center are among the more formal exhibits while the camellia collection, fern garden and native plant collection demonstrate a more naturalistic approach to gardening.
The garden is open every day during daylight hours all year round. Admission is free to everyone but donations are always appreciated. The walkways are largely wheelchair accessible with benches spaced throughout the garden for your convenience.
The walking tour is self-guided or you can arrange for a guided tour by contacting our office before your visit.
Dogs are allowed as long as they are on a leash and well behaved and please remember to pick up after your pets.